This Week at the Shop!
April 28, 2014
Demo AM

Saturday, May 3
9am - 10am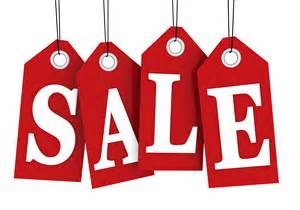 Our Design Room has been painted and is coming together. It will have an entire design wall soon. There is a message center wall (please ask permission to hang items), Holiday Shelf so this fabric is out all year long, and two SALE SHELF UNITS that are on either side of the classroom entry.


SALE


This week these two shelf units are FULL and are regular sale price of $6.99 - but this week take an additional 10% off!


(one yard minimum)




make it any colors you want!



The class you have all been asking for!
Fun & Done (Quilt as you Go)
Thursday, May 1
10am - 3pm
$48 & pattern / template
Teacher: Margaret Reagan
Stamps by Kate
Kathleen Ackley is back in town and teaching two classes listed below
Sign up Today!

Embroidery Rose
Stamps by Kate from her Rose Book
Friday, May 2
10am - 4pm w/lunch
$30 & kit available
Teacher: Kathleen Ackley
Posey Garden

Stamps by Kate
- using her stamping technique
Saturday, May 3
10am - 4pm w/lunch
$33 & kit available $25 / stamps & ink only &17
Teacher: Kathleen Ackley
Machine Mat
Saturday, May 3
11am - 3pm
$25 & pattern
Teacher: Cyn Wilde
******************************************************************
We would be honored to machine quilt your Quilt Tops for you!
Innova Longarm Quilting System w/ Navigator System
Quick Turnaround
Upcoming Classes
Sign Up Today!
see webpage for full detail and updates:
www.quilterscottagefabrics.com
Beginning Quilting
part 2 of 3
Saturday, May 10
10am - 4pm w/lunch
Teacher: Cyn Wilde
Easy as 123
Friday, May 16
10am - 5pm
FREE w/purchase of 20 fat quarters
Teacher: Cyn Wilde
All the ladies at Girls Night Out flipped over this, so here is the class!
Spring Carrot Table Runner
Quilt as you Go!
Saturday, May 17
noon - 4pm
$42 - kit available
Teacher: Mary Sydow
EQ7 - Basic
Saturday, May 31
10am - 4pm w/lunch
$66 - must have laptop and software
Teacher: Renee McClary
EQ7 - Intermediate
Saturday, June 7
10am - 4pm w/lunch
$66 - must have laptop and software
Teacher: Renee McClary
******************************************************************************
MARK YOUR CALENDARS
Girls Night Out
Friday, May 9
6pm - midnight
Cottage Surprise
Saturday, May 17
9am - 10am
This month's mystery fabric
Craft Yard Sale
Saturday, May 24
9am - 1pm
Quilter's Cottage - 920 FM 359 Richmond, TX
281-633-9331
Here is how this is going to work -
Inside table rental $20 per table.
Will be in both class rooms. We will provide table and one chair. Electricity provided.
Outside table space $10.
Bring your own table and chair. May bring canopy or umbrellas. No electricity will be provided.
Will be out back and on front porch of the Color Room Building. Out front in the grass area between buildings. Customers will enter our back yard through the Shop and out the Large Class Room door.
Clean out those sewing rooms and closets! CRAFT Items ONLY to sell.
You will be responsible for your own cash box and money exchange.
One person's trash is another's treasures!
Will be fun to come cash in on some awesome bargins.
If you have craft items you make and want to sell them here that would be awesome also.
RSVP and pre-pay (cash or check) to reserve your spot!
July 1 - September 2, 2014
www.rowbyrowexperience.com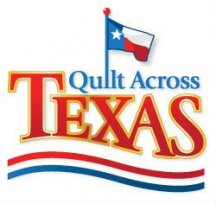 September 1 - 30, 2014
www.quiltacrosstexas.com
Quilter's Cottage is a proud Gold Sponsor!
September 12 - 13, 2014
Stafford Centre
www.cpqgtx.org
Note: You may get a couple newsletters that look duplicate for a couple weeks. :(
This email was generated from our webpage - newsletter.
This is the format we are going to instead of our GoDaddy account.
To receive this newsletter you must go on our webpage and email sign up on the Home Page.
Please forward to anyone who you may think is interested.
Thank you so much for your understanding and support!
www.quilterscottagefabrics.com