This Week at Quilter's Cottage August 25, 2014

- - - - - - - - - - - - - - - - - - - - - - - - - - - - - - - - - - - - - - - - - - - - - - - - - -
920 FM 359 Richmond, TX 77406
281-633-9331

Shop Hours: Monday - Saturday 10am - 5pm
OPEN Sundays noon - 4pm
This Week at the Shop!
August 25, 2014
Row by Row Experience
ONLY ONE MORE WEEK!!
Come visit us!
And we have a WINNER!!
Dallas Mathews of Katy turned in her amazing red/white version,
it is so beautiful. It is hanging in our entry here at the shop for all to enjoy until September, come by and see.
* Anna made this super cool WINNER banner to display it *
Congratulations!!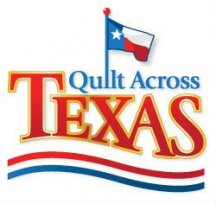 Starts Monday, September 1
Labor Day - we will be OPEN
Come see us and get that passport stamped!
Batiks $9.99 Everyday all the time!


BeColourful Classes

Happiness
3 part class
$165 w/ lunch
Saturday, August 30 10am - 5pm
Saturday, September 27 10am - 5pm
Saturday, October 18 10am - 5pm

See webpage / classes for details
www.quilterscottagefabrics.com

Teacher: Megan Hashier
(Jacqueline DeJonge approved teacher)



BeClourful Workshop - UFO Day
Saturday, September 6
10am - 4pm
$25 (lunch extra $6 or bring your own)
Helper: Megan Hashier
* Must have either taken a class with Jacqueline DeJonge herself or taken a class with Megan Hashier here at the shop to attend this work day.
Must let Megan know what pattern you will be working on.


******************************************************************



We would be honored to machine quilt your Quilt Tops for you!
Innova Longarm Quilting System w/ Navigator System
Quick Turnaround

WE DO BINDINGS!
(hand tack or machine stitch in the ditch)

T-Shirt Quilts
Let us make it for you or let us teach you how to make it!







Upcoming Classes




Sign Up Today!


see webpage for full detail and updates: www.quilterscottagefabrics.com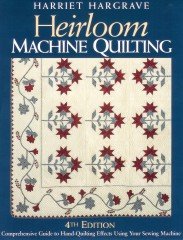 Machine Quilting Class


Saturday, September 6
10am - 4:30pm w/lunch
$55 & book
Teacher: Becky Richards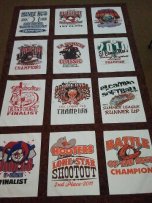 T-shirt Class
Saturday, September 20
10am - 2pm
$49 - includes template
Teacher: Kristina Harper




Needleturn Applique - Beginner
Saturday, September 20
10am - 4:30pm w/lunch
$55 - kit available upon request
Teacher: Linda Koski


******************************************************************************
MARK YOUR CALENDARS



Demo Day




Saturday, September 6




9am & 1pm





Girls Night Out




Friday, September 19




6pm - midnight




$5 cover charge





Cottage Surprise




Saturday, September 20




9am & 1pm






July 1 - September 2, 2014
www.rowbyrowexperience.com



Our shop's fabric license plate for Row by Row Experience!
We are out of our license plates but more have been ordered :)
If you want to pay for one and have it mailed - contact the shop




Our shop's row for Row by Row Experience!
(here is our option 2 with neutral stars and applique batik sea shells,
make a row - make a pillow - make a bag- make a border)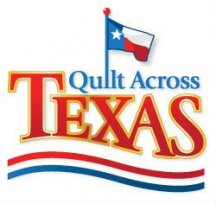 September 1 - 30, 2014
www.quiltacrosstexas.com




Quilter's Cottage is a proud Gold Sponsor!




We will be set up at Booth #41




September 12 - 13, 2014




Stafford Centre


www.cpqgtx.org




Greater Houston Area Shop Hop


A Year Of Quilting
March 25 - 28, 2015
www.shophophouston.com

Sign up for Newsletter on Home Page of our Web Page
Share with friends - spread the word!
www.quilterscottagefabrics.com

Like us on Facebook
www.facebook.com/quilterscottagetx
Click to visit Quilter's Cottage Fabrics!