This Week at Quilter's Cottage December 8, 2014

- - - - - - - - - - - - - - - - - - - - - - - - - - - - - - - - - - - - - - - - - - - - - - - - - -
920 FM 359 Richmond, TX 77406
281-633-9331

Shop Hours: Monday - Saturday 10am - 5pm
OPEN Sundays noon - 4pm
This Week at the Shop!
December 8, 2014


Friday, December 12
6pm - midnight
$5 cover charge
Shop is going to have Christmas Ham
Project is the Post Card Party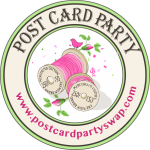 Post Card Party
Friday, December 12
7pm - $10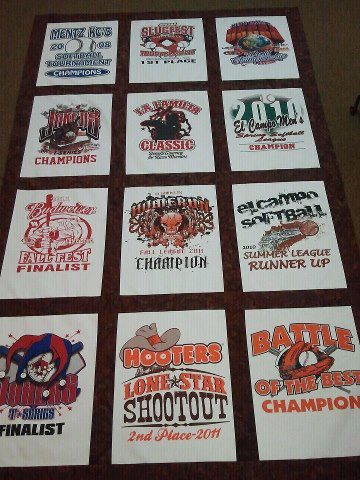 T-shirt Class




get it done before Christmas!




Saturday, December 14


noon - 4pm


$48 includes template




Teacher: Kristina Harper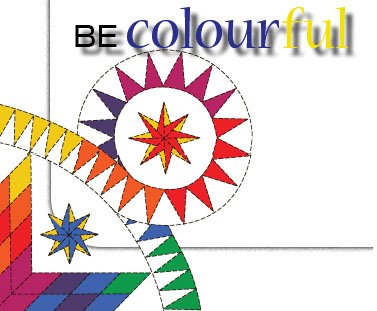 BeColourful Workshop Days for 2015
Jan 4, Feb 8, Mar 15, April 12, May 17, June 14, July 19, Aug 16, Sept. 13
Sundays noon - 4pm
$20
Teacher: Megan Hashier
We are so happy to announce Megan Hashier is now an Authorized BeColourful Teacher
Jacqueline has her profiled on her website - way to go Megan!
www.becolourful.com/classes-by-authorized-teachers.html
Classes scheduled here at Quilter's Cottage w/ Megan are listed below:


Want to Build a Snowman Class
Saturday, January 10
10am - 4pm w/lunch
$50

BeColourful Class (pattern TBD)
2 part class
Saturdays, February 14 & March 28
10am - 4pm w/lunch
$145

Beginner's Paper Piecing Class
Saturday, April 18
10am - 2pm
$30 & kit

BeColourful Class (pattern TBD)
2 part class
Saturdays, May 23 & June 27
10am - 4pm w/lunch
$145

Paper Piece Wreath Class - Beginner
Christmas in July!
Saturday July 25
10am - 4pm w/lunch
$50

BeColourful Happiness
3 part class
Saturdays July 18, August 22 & September 19
10am - 5pm w/lunch
$165

That brings us up to the big announcement!
Jacqueline De Jonge is coming to teach at Quilter's Cottage in October 2015
Class info, price and dates to come soon!
Coming in January we will be carrying Jacqueline's entire line of fabric - WOW & it is georgeous!


We have Gift Cards!


Friday, December 12 - 7pm - 9pm during GNO
Friday, December 26 - 10am - noon
Sunday, December 28 - noon - 2pm
($10 each card made)



Introducing Postcard Party!
It's a fun new event brought to you by the same folks who presented the fantastically fun Row by Row Experience this summer.
But this time, it's a swap not a hop.
Postcard Parties are fun, demos or mini workshops, you can participate in at your local quilt shop. Create a fabric postcard from one of our demos or workshops here at Quilter's Cottage. Return it to our shop. In January we will send your card, along with all the cards which have been created here at one of our postcard parties, to the Row by Row Post Card Central. They will cancel the stamps (all very official) and swap our cards with cards from all over the USA (and Canada).
In March we will have a BIG PARTY and you will receive a postcard back from a quilter in another state!

Watch for some great Swap Parties on the calendar as soon as our postcard fabric arrives!

You purchase the kit at the party here at Quilter's Cottage that has the official Texas printed on the back, we'll show you what to do with it!
You get back as many as you give us to send in.

What a fun way to learn new techniques, meet new quilters and create a fun event right in your own shop! No driving and we'll give you snacks - BONUS!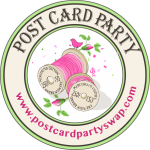 2015 Theme: It's Row by Row H2O - yes Water!
I have the cutest row planned for you - now to get a pattern made and some fabric ordered.
Additional information on this event will be posted after January 2015.
Watch for details



Coming Soon!

Block of the Month
Austin Bluebird Sampler
by Minick & Simpson for Moda
SIGN UP TODAY! Start date & price TBA
We will not be able to get this with fusible :(
The Moda folks did not have time to get this set up before delivery date. We are still doing it as regular applique.
We will schedule classes to help you!





Batiks $9.99 Everyday all the time!




******************************************************************





We would be honored to machine quilt your Quilt Tops for you!




Innova Longarm Quilting System w/ Navigator System




Quick Turnaround






WE DO BINDINGS!


(hand tack or machine stitch in the ditch)



T-Shirt Quilts


Let us make it for you or let us teach you how to make it!






Upcoming Classes




Sign Up Today!


see webpage for full detail and updates: www.quilterscottagefabrics.com










Megan's Version So Far!

Will be quilted soon and embelished


Snowman Paper Piecing Class




Saturday, January 10




10 - 4 w/lunch




$50 & pattern




Teacher: Megan Hashier




******************************************************************************
MARK YOUR CALENDARS



Demo Day




Saturday, December 20




9am & 1pm





Girls Night Out




Friday, December 12




6pm - midnight




$5 cover charge





Quilts of Valor Sew-In Day




Saturday, December 20


10am - 3pm w/lunch
All Volunteers Welcome!

******************************************



Our Shop's license plate is back in stock!

******************************************







We will be a Vendor here!




West Houston Quilt Guild




March 6 & 7, 2015




Richard E. Berry Educational Support Center




Cypress, Texas


www.whqg.org

************************************



Greater Houston Area Shop Hop


A Year Of Quilting
March 25 - 28, 2015
www.shophophouston.com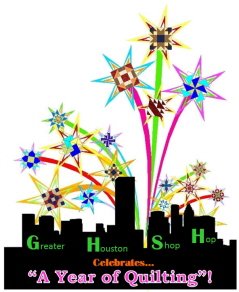 Sign up for Newsletter on Home Page of our Web Page
Share with friends - spread the word!
www.quilterscottagefabrics.com

Like us on Facebook
www.facebook.com/quilterscottagetx
Click to visit Quilter's Cottage Fabrics!