This Week at Quilter's Cottage January 29, 2017

- - - - - - - - - - - - - - - - - - - - - - - - - - - - - - - - - - - - - - - - - - - - - - - - - -
920 FM 359 Richmond, TX 77406
281-633-9331

Shop Hours: Monday - Saturday 10am - 5pm
OPEN Sundays noon - 4pm

This Week at the Shop!

February 2, 2017


Starts Today!

A Taste of Texas Shop Hop is upon us.


For those who are new to our shop hop, here's the scoop:



1. Grab some friends and get ready for three super-fun days of shopping!
2. Pick up your free passport at the first shop you visit.
3. Visit each of the five shops and have your passport stamped at each location.
4. In keeping with the name, A Taste of Texas, each shop will have its own cookie recipe to share. After visiting all 5 shops, you will end up with recipes (a.k.a. "food pattern") designed to satify your sweet tooth!
5. Each store has its own unique goodie bag, available for free with any purchase at the store, and containing an exclusive Villa Rosa pattern.
6. Turn in your completed passport at your last shop, and you are eligible for "ah-mazing" prizes!

Check out prizes:
Grand Prize 270 Spool Aurifil Thread Chest
1st Prize Stella Lamp
2nd Prize Quilter
3rd - 7th Prizes Quilt box from each store
8th - 12th Prizes Exclusive Villa Rosa pattern and kit from each store
13th - 17th Prizes $25 gift certificate from each store



Dates /

Times:


Thursday, Feb. 2 9am - 5:30pm
Friday, Feb. 3 9am - 5:30pm
Saturday, Feb. 4 9am - 4pm



Participating Stores:


Cedar Chest Quilt Shoppe
Beefore It's a Quilt
Quilters Patch
Quilter's Cottage
Sweet Home Stitching Post

Visit shop hop webpage:
www.atasteoftexasshophop.com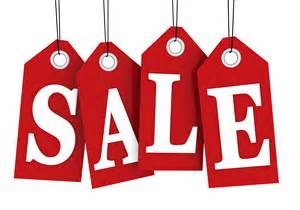 Super Bowl Fat Quarter Sale


Sunday, February 6
noon - 3pm
Buy 10 get 5 FREE
(equal or lesser value)



Lots of Awesome Upcoming Classes


Sign Up Today!


see webpage for full detail and updates: www.quilterscottagefabrics.com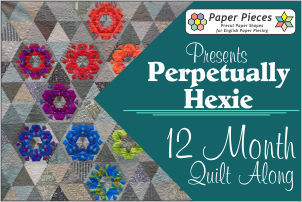 Join our Perpetually Hexie Club - sign up Now


Last Saturday of each month through December
Details on webpage:
www.quilterscottagefabrics.com



*************************************************



We would be honored to machine quilt your Quilt Tops for you!


Innova Longarm Quilting System w/ Navigator System




Quick Turnaround






WE DO BINDINGS!


(hand tack or machine stitch in the ditch)



Get and use your punch card





T-Shirt Quilts


Let us make it for you or let us teach you how to make it!










************************************************************************

Sign up for Newsletter on Home Page of our Web Page
Share with friends - spread the word!
www.quilterscottagefabrics.com

Like us on Facebook
www.facebook.com/quilterscottagetx

Click to visit Quilter's Cottage Fabrics!