May 19, 2017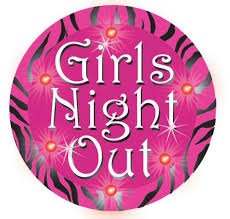 Girls Night Out -

WE ARE FULL Tonight
!
Friday, May 19
6pm - midnight
RSVP - 18 max
$5 & bring a dish to share!

We are also hosting a LuLaRoe Pop-Up Boutique
Here at Quilter's Cottage
920 FM 359 ~ Richmond, TX ~ 281-633-9331
Friday, May 19
4-6:30pm
Cheryl Watson - consultant

Come out and join the fun tonight at the shop!
Please share with your quilting and non-quilting friends. Bring a buddy with you to shop!





What is a LuLaRoe Pop-Up Boutique you ask?



They are well known for their buttery soft leggins!




In addition Cheryl also has tons of beautiful shirts, dresses and coverups. There will be something for everyone, sizes XXS -3XL and you get to take your LuLa goodies home with you!! No catalogs and no ordering:)





She will have a portable fitting room and we can also use our restroom or office for try-ons for that perfect fit.





See you Soon!