This Week at Quilter's Cottage January 20, 2018

- - - - - - - - - - - - - - - - - - - - - - - - - - - - - - - - - - - - - - - - - - - - - - - - - -
920 FM 359 Richmond, TX 77406
281-633-9331

Shop Hours: Monday - Saturday 10am - 5pm
OPEN Sundays noon - 4pm
This Week at the Shop!

January 20, 2018
New Classes Booked
Sign Up Now!

Come in the shop or call to reserve your spot 281-633-9331
(check or cash only for class fee - made out to teacher)
Friday, February 9
6pm - midnight
RSVP 281-633-9331
$5 and bring a dish to share
Tucker University & Charm School


Monthly - 3 day options
Friday, February 9. 10am - 2pm
Saturday, February 10. 10am - 2pm
Sunday, February 11 noon - 4pm
$20 - includes charm!
Tucker University was created based on the product line offered by Deb Tucker's Studio 180 Design tool and Technique Sheets.
February we will be learning in depth the Wing Clipper I tool, Pickets and Quickets



We are going to REPEAT the first class as students want to join in the fun!




Sunday, January 28 noon - 4pm




Tucker Trimmer I



SIGN UP TODAY

As a Fantastic Bonus for each class you take with us you will earn a Beautiful Siesta Sterling Silver Charm. If you attend all 12 you will receive a Graduation Charm also! Come in the shop to see these, they are so nice.




Learn the simple secrets to creating crisp, clean flying geese effectively and quickly. This method can be applied to any pattern that requires flying geese units. Since you usually have to make hundreds of these units at a time, why not make them perfect every time?
Expand the use of your Wing Clipper I by learning how to make Pickets and Quickets. Once you begin to recognize these units, you will be surprised how often they appear in pattern from your favorite magazines and designers.
You will want to add Pickets and Quickets to your border options.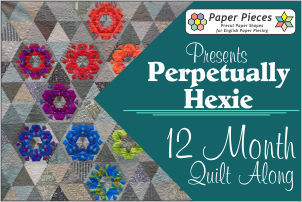 Last Class!
Saturday, January 27
10am - 1pm
If you have participated and still need to pick up any kits, etc. please do so this day or contact Linda at the shop 281-633-9331 by this date. Thanks!


Beginner Quilting Class
3 day class starting Saturday - January 27
English Paper Piecing Technique Class
Sunday, January 21
noon - 4pm
Come join us!
February 1-3, 2018
http://www.atasteoftexasshophop.com/
For those who are new to our A Taste of Texas shop hop, here's a primer:
Grab some friends and get ready for three super-fun days of shopping! Pick up your free passport at the first shop you visit. Visit each of the five shops and have your passport stamped at each location. In keeping with the name, "A Taste of Texas", each shop will have its own dessert recipe to share. After visiting all 5 shops, you'll end up with recipes (a.k.a. "food patterns") designed to satisfy your sweet tooth! Each store has its own unique goodie bag, available for free with any purchase at that store, and containing an exclusive Villa Rosa pattern. Turn in your completed passport at your last shop, and you're eligible for "ah-mazing" prizes!


Check them out:


Grand Prize 270 Spool Aurifil Thread Chest
1st Prize Stella
Lamp
2nd Prize Oliso Iron
3rd-7th Prizes Gift box from each store
8th-12th Prizes Exclusive Villa Rosa pattern and kit from each store 13th - 17th Prizes $25 gift certificate from each store


Here's the scoop on the hop:


February 1, 2, 3, 2018
Thursday, Feb. 1 9:00 am - 5:30 pm
Friday, Feb. 2 9:00 am - 5:30 pm
Saturday, Feb. 3 9:00 am - 4:00 pm


Participating stores:


Cedar Chest Quilt Shoppe
Beefore It's a Quilt
Quilters Patch

Quilter's Cottage
Sweet Home Stitching Post
For all the details, visit our website:
www.atasteoftexasshophop.com
Let us know you're coming on our event page!
https://www.facebook.com/events/816304695210301/


Innova Longarm Quilting System w/ Navigator System
Quick Turnaround
Need an embroidered label - Ask us!
WE DO BINDINGS!
(hand tack or machine stitch in the ditch)
Get and use your punch card
T-Shirt Quilts
Let us make it for you or let us teach you how to make it!

Our License Plates



************************************************************************

Sign up for Newsletter on Home Page of our Web Page
Share with friends - spread the word!
www.quilterscottagefabrics.com

Like us on Facebook
www.facebook.com/quilterscottagetx

Click to visit Quilter's Cottage Fabrics!